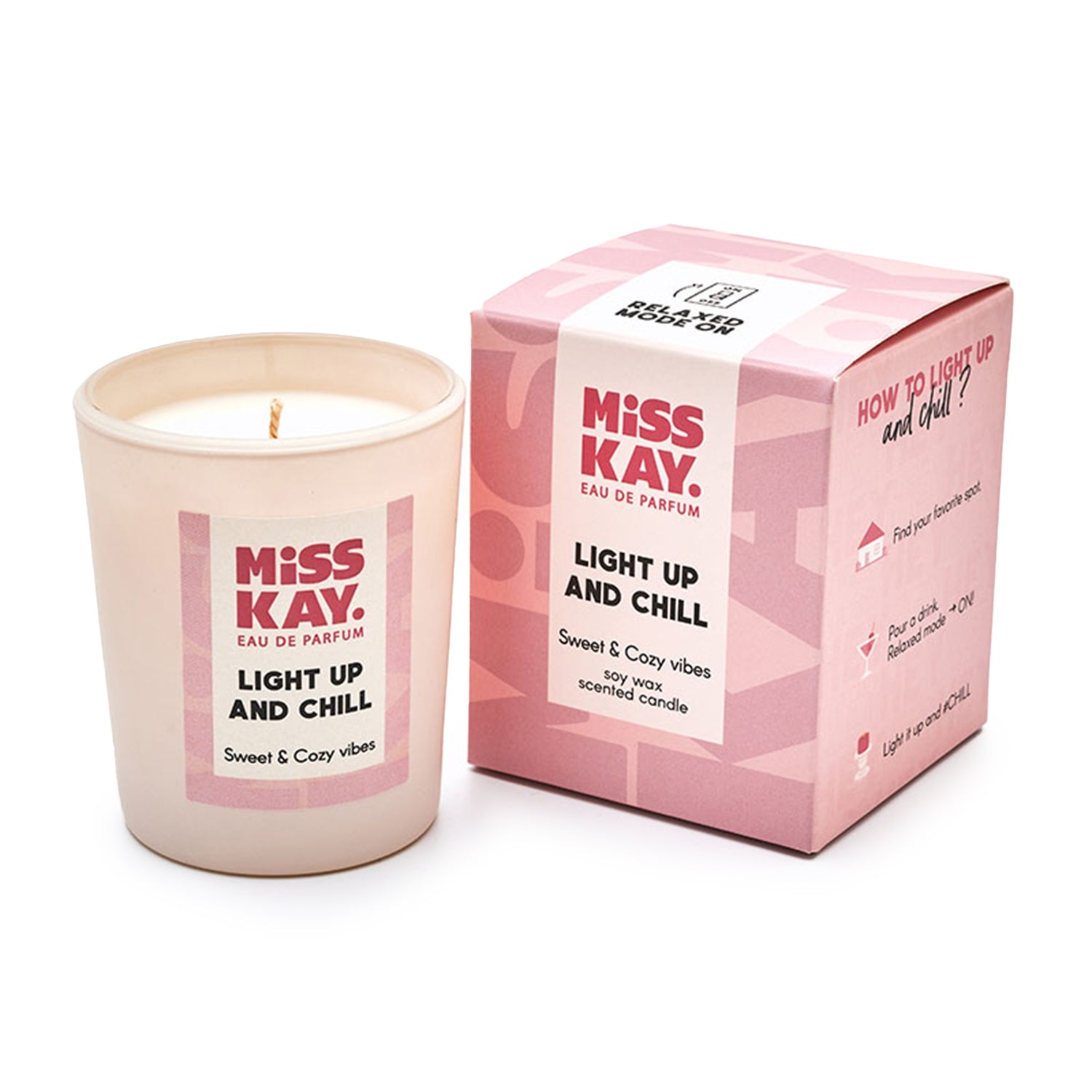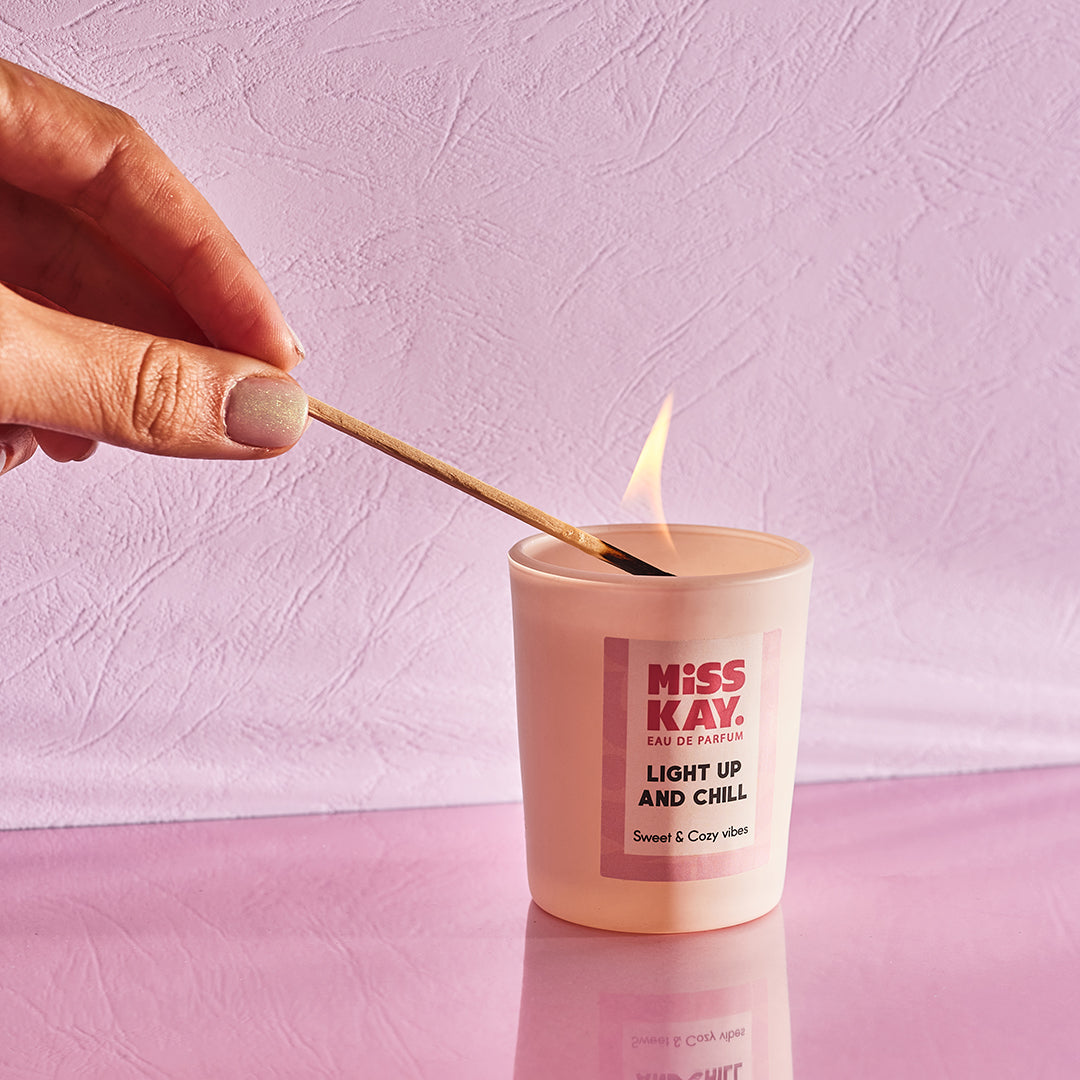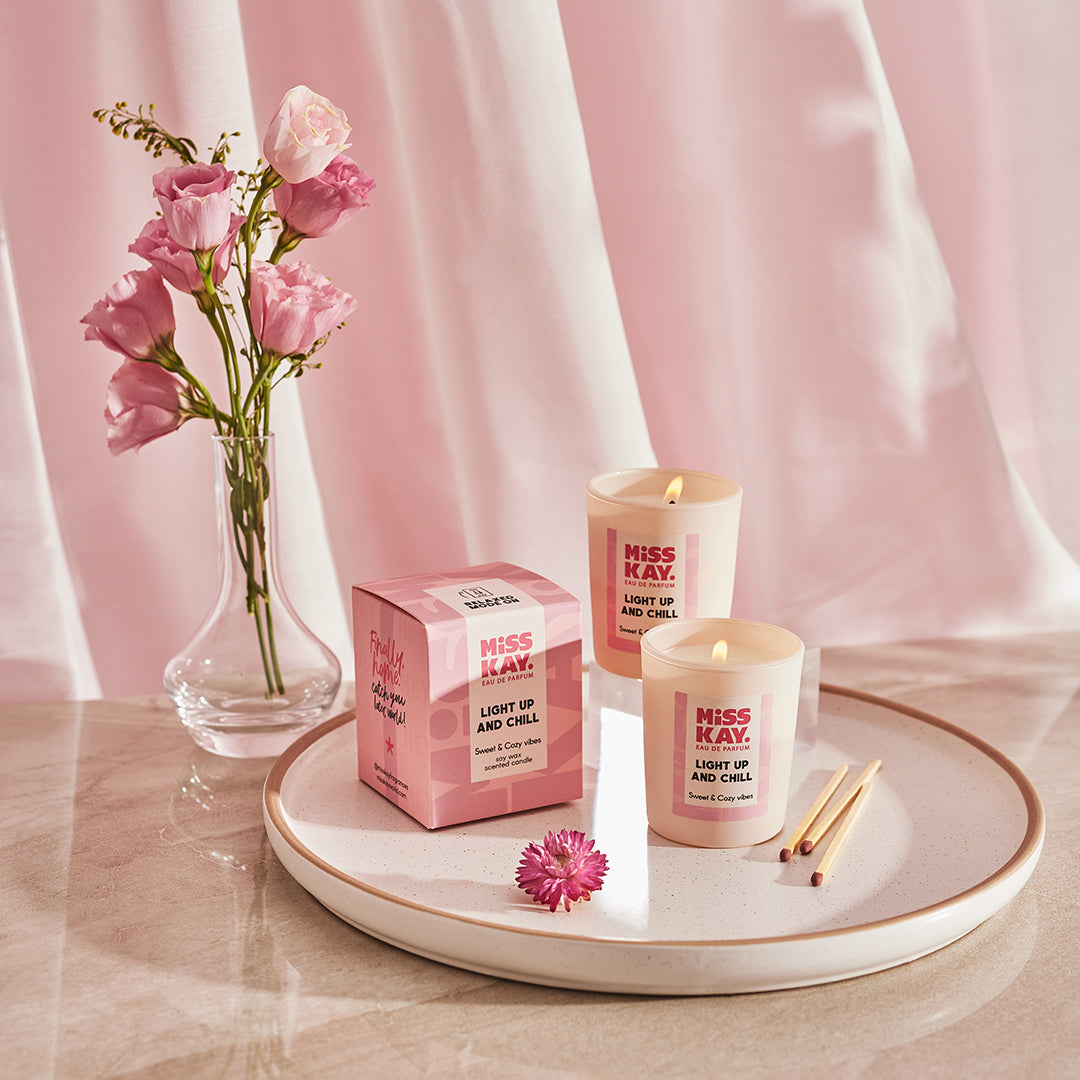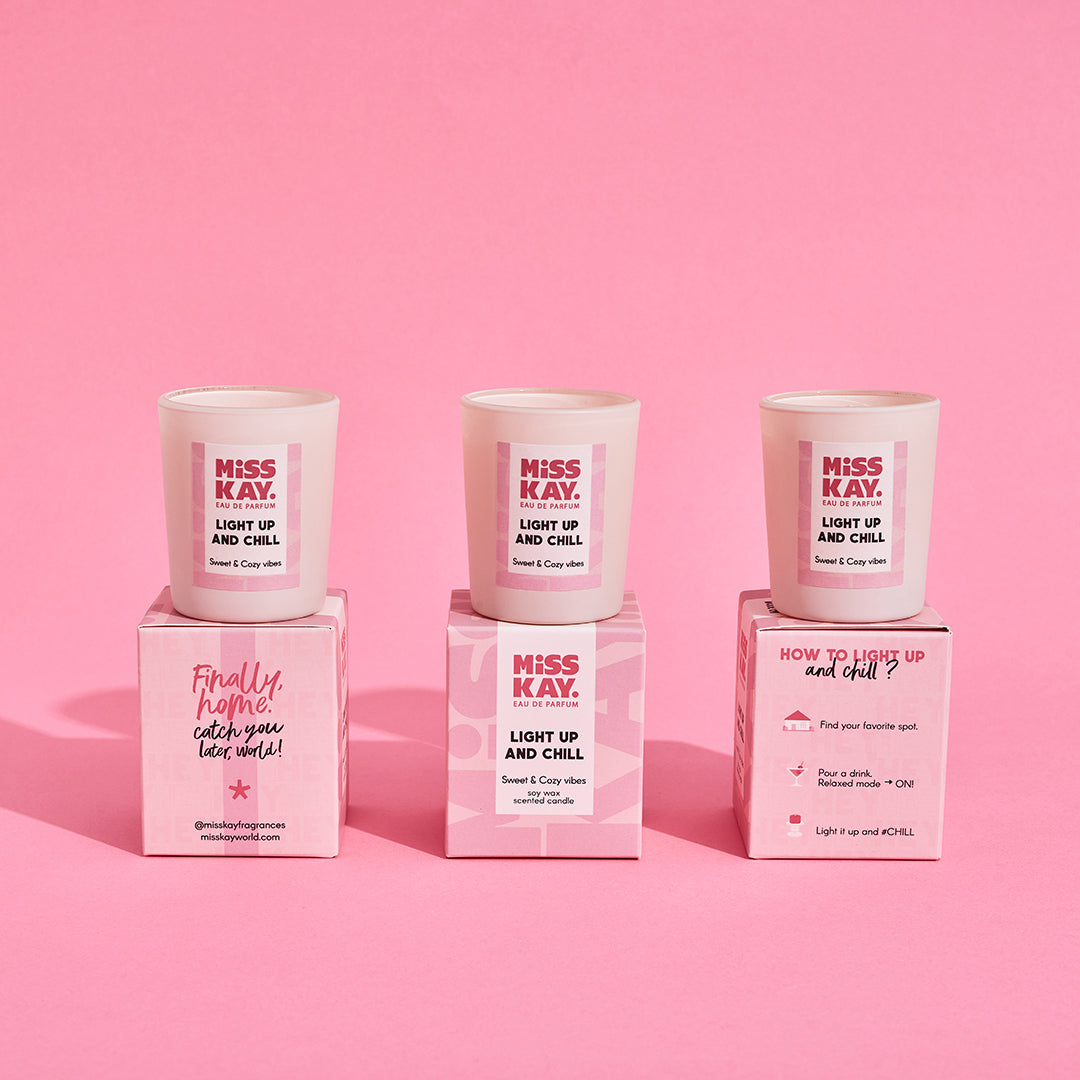 Light Up and Chill Candle
Can you feel the vibe? It's time to Light up and chill!
Our candle will fill your space with a Miss Kay fragrance:
• Smells like: Sweet & cozy vibes
• Feels like: It's time to turn your relaxed mode --> ON!
• The mood: All I need is my favorite drink and chill at home.
• Fragrance notes: Musky mix of wood and florals with an Oriental splash

Finally home. Catch you later world!