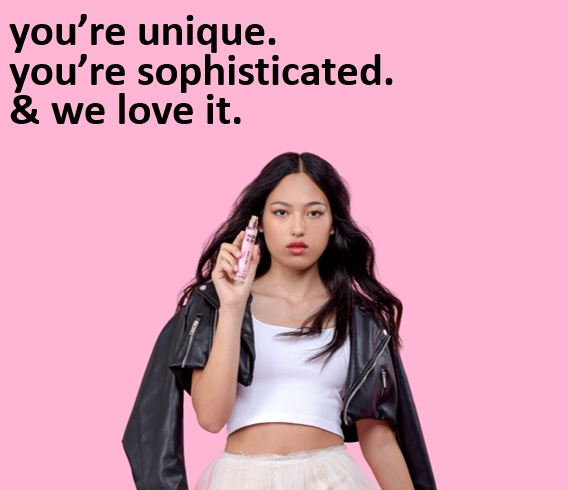 Your outfit, makeup, Instagram…there are lots of ways to express who you are and what you feel.  We believe that perfume is a powerful way to let the world know your vibe. And we're here to help!
Miss Kay is not your average fragrance. It's a wide range of immersive scents that match every vibe, situation, possibility.
It's your vibe, so you decide. Feeling cool and calm, or hot and sassy? Going to the beach or going to a party? In love or on an adventure? Any and every vibe you have, without leaving home, can be expressed with the perfect Miss Kay scent.
Change your perfume like you change your mind.
You're unique. You're different every day. So why not your perfume?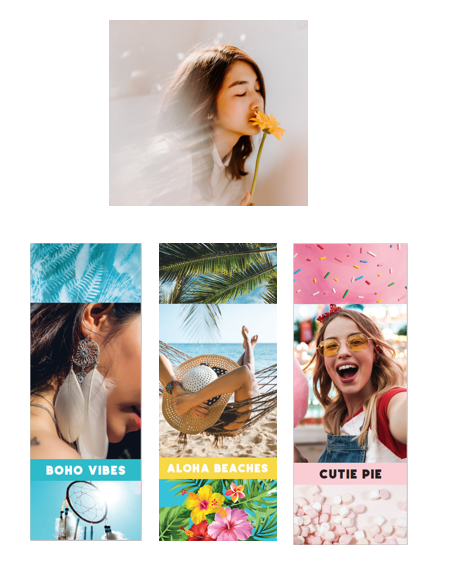 a new 'sense' of smell
Did you know that fragrance is a powerful trigger for memories?
The sense of smell has a vital influence on subconscious thoughts and moods. Just by smelling a scent, it can bring up associated feelings, flashbacks and sentiments, transporting you to another time and place.
We wanted to create another way to understand and interpret fragrance, and that's how the moodboard was born. A moodboard is a visual collage of colors and images that tell the story of the scent.

Every Miss Kay perfume has its own moodboard, so you can see, feel, and fall in love with the scent before even smelling it. It's a new and simple way to choose your favorite perfumes!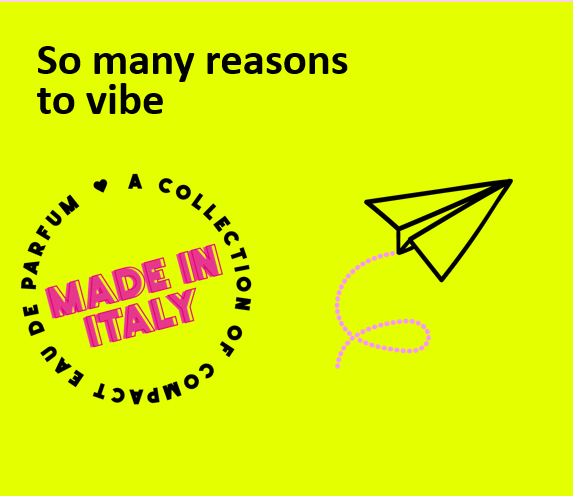 We're versatile on fragrance, but not on quality.
Made in Italy, Miss Kay is authentic eau de parfum crafted with the highest
quality ingredients.
Forget chunky perfume bottles. Miss Kay scents come in compact 25 ml pocket size, so you express your vibe wherever you are.
 Don't stop at one ‒ affordably priced, collect as many Miss Kay perfumes as you like, so you're always vibe-ready.